20

Dec
Ideas To Combat Loneliness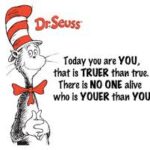 The holidays are a reminder that everything has changed.  It's especially normal during these times to hope for or expect some support from family members and friends. On the flip side, however, it's normal for friends and family members to be busy with their own  lives—which can leave the griever feeling lost and possibly annoyed and disappointed. In addition, even if we do go out and celebrate with family members or friends, we still have to come home and face the reality that everything has changed.  If we have children at home we have to keep things as normal as we can for them—even when we really don't feel like it. This is the hard work of grief. And loneliness can take over even when we are out on the town with people that we know and love.
My husband Donald died a few weeks before Thanksgiving  A few weeks after Thanksgiving a friend invited me to go to the movies with her and her husband.  I was in shock, numb and operating on auto pilot and lonely and I wanted something to do that might make me feel a little normal again…  So, I said "Yes."
They picked me up and off we went.  I remember sitting next to them in the movie theater and thinking to myself, "I feel like a 3rd Wheel."   It felt awkward! Uncomfortable as I felt that night, I was still proud of myself for stepping out and trying something new—without my Donald.
Sometimes we have to make the choice to engage in life once again.  Here are some ideas:
Organize your household files, business files and your receipts. You will be happy that you did this because tax time is right around the corner.
If friends ask you to join them—give it a try. However, take your own car in case you are ready to go home before they are.
Go to a movie. Invite a friend to join you.
Paint a room or a picture.
Take a day trip or a week trip… Getting away will allow you the opportunity to clear your head.   Note:  Be careful who you decide to travel with.  Traveling with the wrong person can be worse than not getting away at all. I learned this the hard way.
Clean your house.
Get a relaxation massage. Touch is healing.
Take a trip to the library. Explore new authors and subjects.
Attend a play at your local high school or theater.
Join a book club.
Take a class.
Go to Barnes & Noble and buy yourself a snack and find a chair and read a book.
Join the YMCA.
Attend one or two grief support groups. You will meet new people who share a similar experience.  You might even make a few new friends.
Volunteer at your local school. Tutor/Mentor.
If you are married and grieving the death of one or more children, it's important to make the choice to stay connected with your spouse. Pray together. Go on a date once a week.  Talk, cry.  Turn to each other—not away from each other. Decide to walk down the path of grief together and to end up at the destination of healing, acceptance and new beginnings together. Don't allow your grief to move you in two different and disconnected directions.
For more ideas check out Grieving Forward: Death Happened, Now What? A Practical Guide for Healing & Understanding The Grief Process. (Clough & Pouliot)
What have you been doing to combat loneliness?